Marketing Conference for the Rental Housing Industry
Toronto
November 06, 2017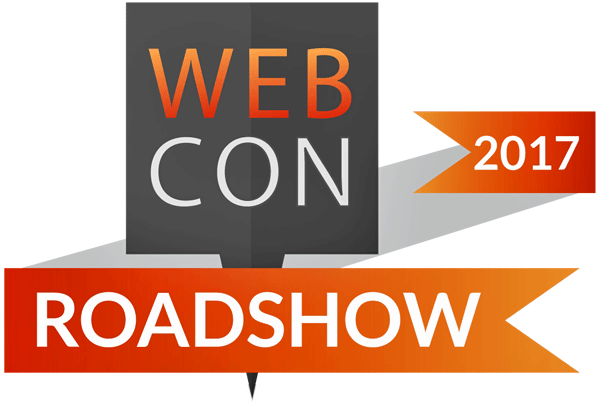 What is the WEBCON Roadshow
The WEBCON Roadshow is a special, half-day format which will focus on online marketing strategies and techniques that are relevant to rental housing providers in 2017. The day will include approximately 3 hours of stimulating sessions alongside peers and industry suppliers.
WEBCON Toronto will feature an additional 2 hours of LIFT user sessions – learn all about the LIFT platform, Rentsync, Insights, billing tools, tips and more. Sessions are open to LWS clients and any landlords interested in learning more about the platform. A free lunch will be included with attendance to the user sessions portion of WEBCON.
Celebrate with us
Go from Day to Night with us as we award the industry's finest!
We're closing off our 2017 Roadshow season with our 3rd annual Rental Marketing Awards. Join us as we honour the best in Canadian Rental Marketing. Cocktails will begin at 6:00 pm, with the awards show beginning at 7:00 pm. See you there!
SPEAKERS & TOPICS
Lora Gernon
Profit Consulting
How to Conquer Your Market with Big Data
Max Steinman
Director of Sales at Landlord Web Solutions
More Leads, More Choice: Boost your Property Values through Smart Marketing
Todd Nishimura
Vertica Resident Services
New multi-residential lease ups: Lessons learned in an ever-evolving Canadian marketplace
Neel Lukka
One Local
Reviews and Referrals: Landlord Secret Weapons to Attracting Better Renters
Gretchen Ast
Respage
Multifamily Chatbots: AI Powered Leasing Agents Have Arrived
Amber Mac
Tech entrepreneur, keynote speaker, best selling author, and TV host
New Marketing: Strategies for 2018 & Beyond
Evan Dalton
Certn
Importance of Resident Data and How to Monetize It
Josh Heppner
VP of Digital, Rennie Group; CEO, Pendo
Master of Ceremonies
EVENT SCHEDULE
Time
Session
Speaker
Topic
1:00

PM

Registration
2:00

PM

Keynote
Lora Gernon
How to Conquer Your Market with Big Data
2:30

PM

Session 2
Todd Nishimura
New multi-residential lease ups: Lessons learned in an ever-evolving Canadian marketplace
3:00

PM

Session 3
Max Steinman
More Leads, More Choice: Boost your Property Values through Smart Marketing
3:30

PM

Break
4:00

PM

Session 4
Neel Lukka
Reviews and Referrals: Landlord Secret Weapons to Attracting Better Renters
4:20

PM

Session 5
Evan Dalton
Importance of Resident Data and How to Monetize It
4:40

PM

Session 6
Gretchen Ast
Multifamily Chatbots: AI Powered Leasing Agents Have Arrived
5:00

PM

Keynote
Amber Mac
New Marketing: Strategies for 2018 & Beyond
Location & Directions
Pearson Convention Centre
2638 Steeles Ave E, Brampton, ON, L6T 4L7